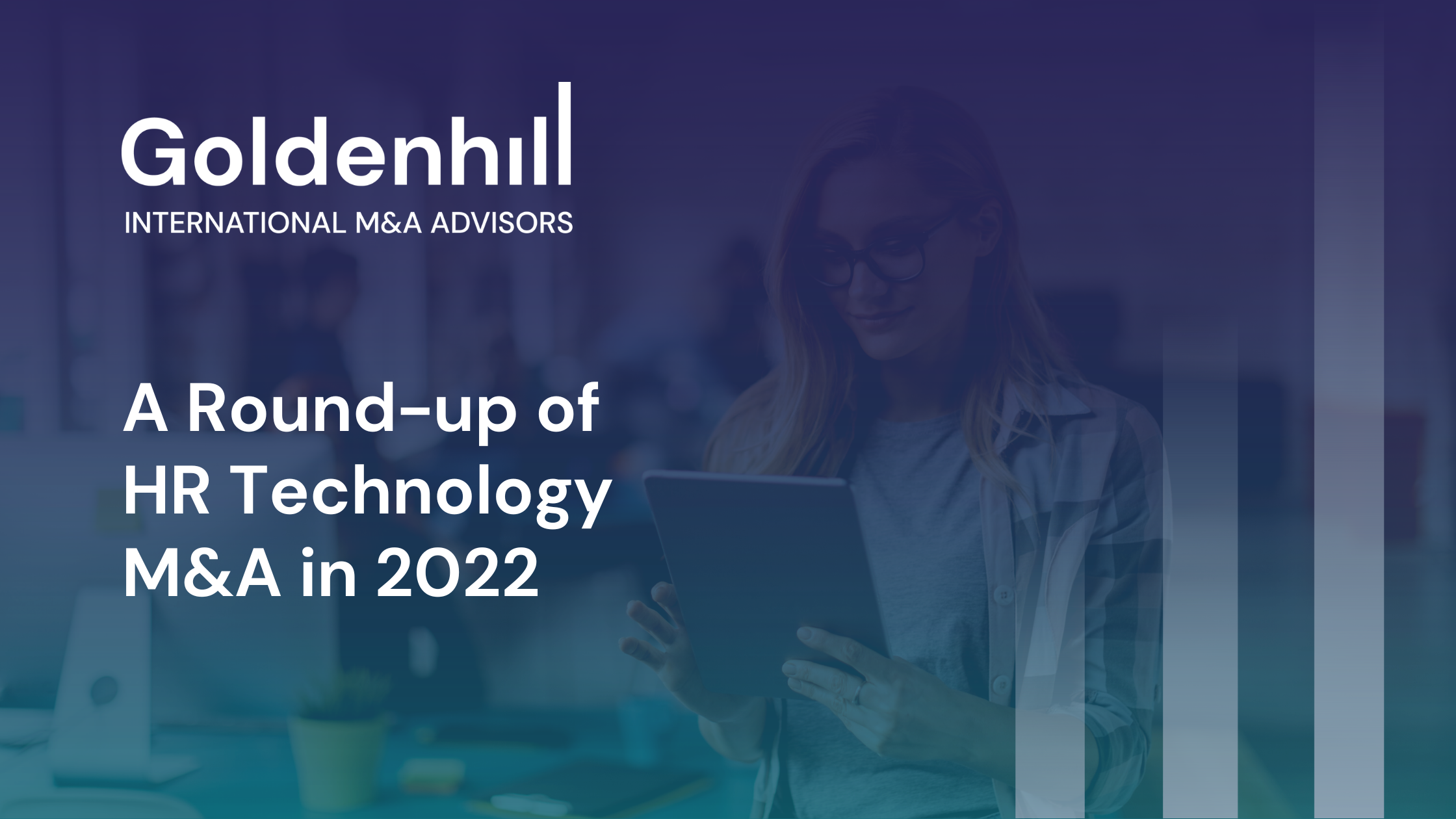 A Round-up of HR Technology M&A in 2022
HR Technology continues to be an active and growing sector for M&A globally. Like 2021, we saw high transaction volumes reflective of the ongoing consolidation in the sector, with the total increasing slightly to 254 from 249 in the previous year.
The most active buyers in 2022 were The Access Group, UKG and Cegid, who each completed 4 transactions during the year. In total, 20 acquirers completed multiple transactions in the period and over 200 diverse buyers each completing a single transaction.
Buyouts by financial investors decreased in 2022, accounting for only 7% of all transactions, compared with 11% in 2021. While cross-border transactions accounted for 38% of the market, with half of buyers in the HR Technology sector headquartered in North America.
Some of the Notable Transactions in 2022
Voya acquired Benefitfocus
Voya's acquisition of cloud-benefits management platform, Benefitfocus, a deal which was worth a total of $570 million, accelerates Voya's strategy in health and wealth solutions, adding broad-based benefits administration capabilities that extend its reach across workplace benefits and savings.
LinkedIn acquired EduBrite
In June 2022, LinkedIn entered in an agreement to acquire California-based SaaS learning platform, EduBrite, to further its skills vision. The acquisition will enable it to integrate EduBrite's certification assessment engine into its learning platform, making it simpler for the company to test and verify the skills people claim to possess.
K1 Investment Management acquired ELMO Software
In the final quarter of 2022, PE-backed buyer K1 Investment Management acquired SaaS payments and expense management solutions provider, ELMO Software in a deal worth 307.7 million and a revenue multiple of 4.6x.
Cegid acquired Grupo Primavera, Digital Recruiters, Notilus and StorIQ
Global leading provider of cloud business management solutions, Cegid, made several acquisitions in 2022, acquiring ATM and CRM provider Digital Recruiters, leading business software company for SMEs, Grupo Primavera, process management software Notilus and operations management software, StorIQ, to step up its international development.
Checkr acquired Goodhire
In April 2022, private equity backed Checkr bought technology platform Goodhire in a deal worth $400 million. The acquisition will allow both companies to lead the employee background screening industry in providing innovative technology solutions to power the future of work.
MitraTech acquired AssureHire and Talent Reef
Emerging leader in the tech-enabled background screening space, Assurehire was acquired by leading provider of legal, compliance and HR software, MiraTech. The transaction was also followed by MitraTech's acquisition of TalentReef, a provider of hourly employee-focused applicant tracking and onboarding platform.
Cornerstone acquired SumTotal Systems
Clearlake capital-backed and cloud-based HR software solutions provider, Cornerstone completed the acquisition of SumTotal Systems for a total of $200 million. With the addition of SumTotal, Cornerstone will be positioned to help a larger, more diverse group of customers transform the way they identify and develop the skills of the future, engage, and develop their people, and optimise talent and business agility.
UKG acquired SpotCues, Interboro, Quorbit and Ascentis Corporation
Leading global provider of human capital management (HCM), payroll, HR service delivery, and workforce management solutions, UKG, made a total of four acquisitions in 2022.  Over the course of 12 months, UKG acquired  mobile communications platform, SpotCues, Caribbean based Interboro and HR and workforce management provider Ascentis Corporation and UK-based provider of workforce planning solutions, Quorbit.
The Access Group acquired FastTrack, Construction Industry Solutions (COINS), PayCircle Vincere
Leading business management software provider, The Access Group, acquired cloud-based recruitment platform, FastTrack, to help expand its extensive suite of industry-leading software. The acquisition of FastTrack was the second in 2022 for Access Recruitment following the acquisition of recruitment operating system Vincere in January. Their third acquisition, was that of cloud-based collaborative payroll platform, Paycircle to confirm their commitment to invest in cloud-enabled strategy for software and the wider needs of legal firms. In December, The Access Group made its fourth and final acquisition of Construction Industry Solutions (COINS) to extend its ability to provide global software to organisations operating in the construction sector.
Bullhorn acquired SourceBreaker
In July 2022, recruitment software provider, Bullhorn acquired London-based AI platform, SourceBreaker. The acquisition is set to further enhance Bullhorn's portfolio of solutions for talent engagement across the entire candidate lifecycle, from sourcing to engagement, onboarding, and redeployment.
Download Our HR Technology Sector M&A Report
Our latest HRTech report tracked fundraising and M&A transactions in the HR Technology Sector in the final quarter of 2022. In total 61 transactions were identified, with strategic buyers remaining the largest category of acquirer representing 90% of transactions. Download a free copy of the report here.
Want to discuss your HRTech M&A requirements? Contact one of our specialist M&A Advisors for a free consultation of your business.
Author: Philip Albright
Partner
Highly-experienced M&A advisor with a particular emphasis in HR Technology (HRTech) and the Human Capital Management sector globally; assignments range from working with leading SaaS businesses in HRTech as well as continuing to advise traditional recruitment and staffing firms.
In my career spanning more than 25 years, I have advised on Workforce Solutions sector M&A transactions in over 30 countries throughout the world. I work with both buyers and sellers of businesses within these fields.
Additionally, I have a strong personal interest in the related fields of data science, machine-learning and Artificial Intelligence. I also work closely alongside the ESG M&A team and assist the team with M&A deals within the ESG sector.
If you are an owner or senior executive of a HR-or ESG-related business interested to discuss how M&A could help you accomplish your objectives – please get in touch.