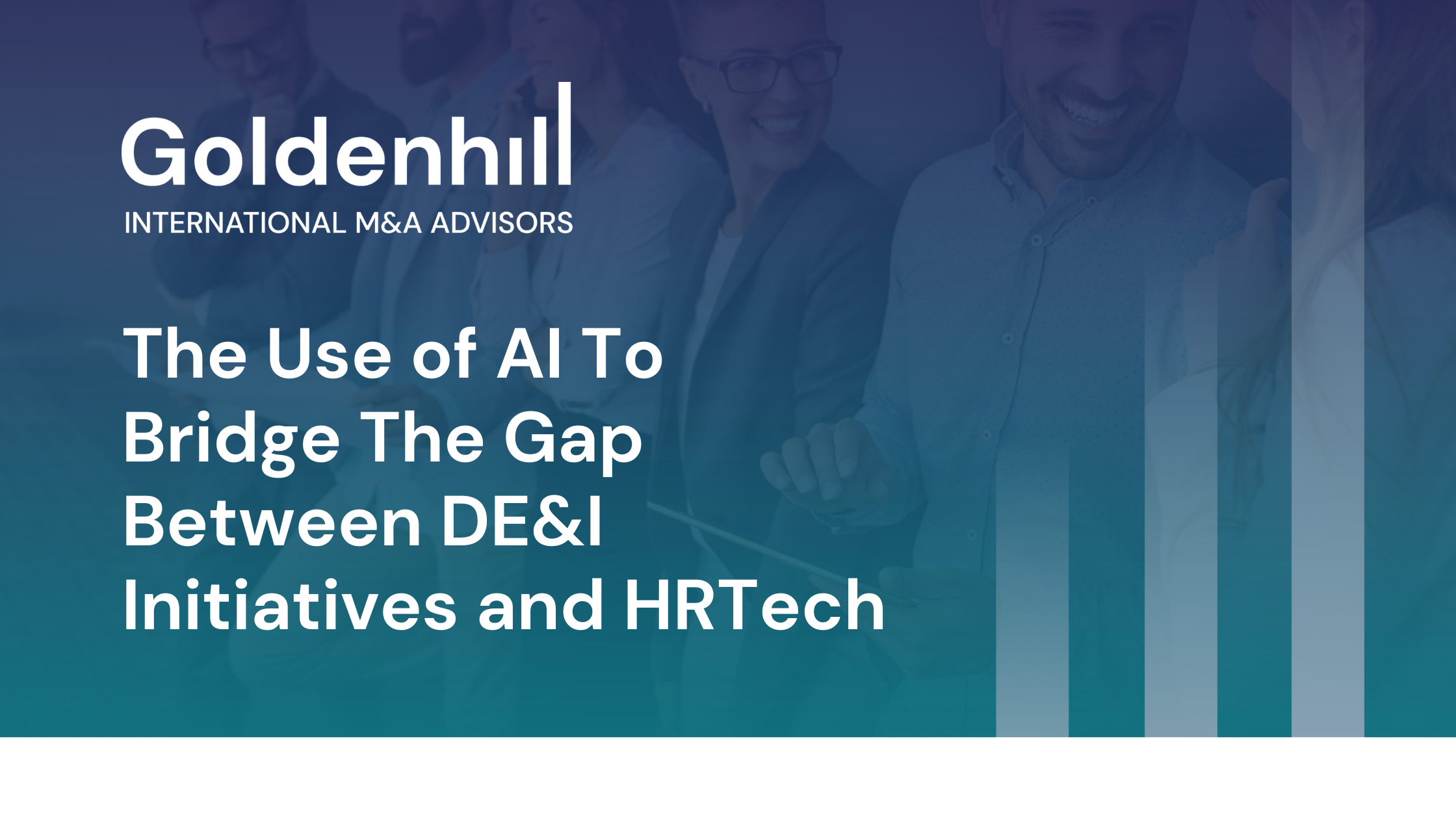 Can the use of AI bridge the gap between DE&I Initiatives and HRTech?
As a result of numerous social justice movements, and the Covid-19 pandemic, we have seen an increasing focus on Diversity, Equity and Inclusion (DE&I) in HRTech, with organisations increasingly turning to Artificial Intelligence (AI) powered technologies to address these concerns.
AI is driving organisational change
With AI tools for DE&I becoming a catalyst to drive organisational change, this presents immense opportunities for the HRTech industry. Companies who emphasise DE&I, are adapting, recovering and performing at a better rate, and its importance is paramount to address and mitigate the inherent biases and inequalities in the workplace.
Additionally, this shift in focus and use of technology can improve employee well-being and avoid high staff turnover, by providing eye-opening DE&I numbers, that without the use of a solution, might not be immediately evident.
Companies see diversity as a competitive advantage
In management levels alone, firms that are recognising diversity are already creating a competitive advantage. Researchers found a 1% increase in racial diversity similarity between upper and lower management increases firm productivity by $729 – $1590 per employee per year, and companies appear to be recognising this, with 28% of companies considered for Forbes' fourth annual list of America's Best Employers For Diversity now having a senior leader with the sole responsibility of DE&I, up from 18% in 2020.
In addition, the number of technology vendors serving the DE&I market has grown by 87% since 2019, with examples including, ADP's DataCloud DEI Dashboard, which provides HR leaders with a snapshot of their organisation, by displaying the demographic composition in comparison to the workforce demographics in a given industry or region.
Secondly, Kanary's platform improves inclusion and equity by offering framework, benchmarking and data, to evaluate workplace culture and create systematic change around DE&I challenges.
Philip Albright, Partner at Goldenhill says:
"We expect to see above average ARR growth from businesses which provide innovative and effective solutions to the DE&I challenges faced by HR Practitioners."
M&A activity
Recent transactions in the space include, Yello, a provider of talent attracting software aimed at new and recent university graduates, who acquired WayUp, a platform focused on diversity sourcing in July 2021. This acquisition looked to diversity recruitment, creating an end-to-end tool that helps aggregate a group of diverse candidates from varied backgrounds, before placing them with recruiters into a software-powered job funnel. In February 2021, Learning Technologies Group, provider of services and software for digital learning and talent management, acquired The People Development Team (PDT) Global, a diversity and inclusion training and consultancy firm, expanding the capabilities and reach of LTGs's existing Diversity and Inclusion business.
Download our latest HRTech Report
Overall, although this is a sector still in its infancy, due to the increasing role and clear benefits these technologies bring to organisations, we believe we will see further consolidation and M&A activity as these products continue to gain traction and scale.
To find out more about emerging trends in the HRTech industry and recent M&A activity within the HRTech space, download our latest HRTech report here.
Author: Philip Albright
Partner
Highly-experienced M&A advisor with a particular emphasis in HR Technology (HRTech) and the Human Capital Management sector globally; assignments range from working with leading SaaS businesses in HRTech as well as continuing to advise traditional recruitment and staffing firms.
In my career spanning more than 25 years, I have advised on Workforce Solutions sector M&A transactions in over 30 countries throughout the world. I work with both buyers and sellers of businesses within these fields.
Additionally, I have a strong personal interest in the related fields of data science, machine-learning and Artificial Intelligence. I also work closely alongside the ESG M&A team and assist the team with M&A deals within the ESG sector.
If you are an owner or senior executive of a HR-or ESG-related business interested to discuss how M&A could help you accomplish your objectives – please get in touch.