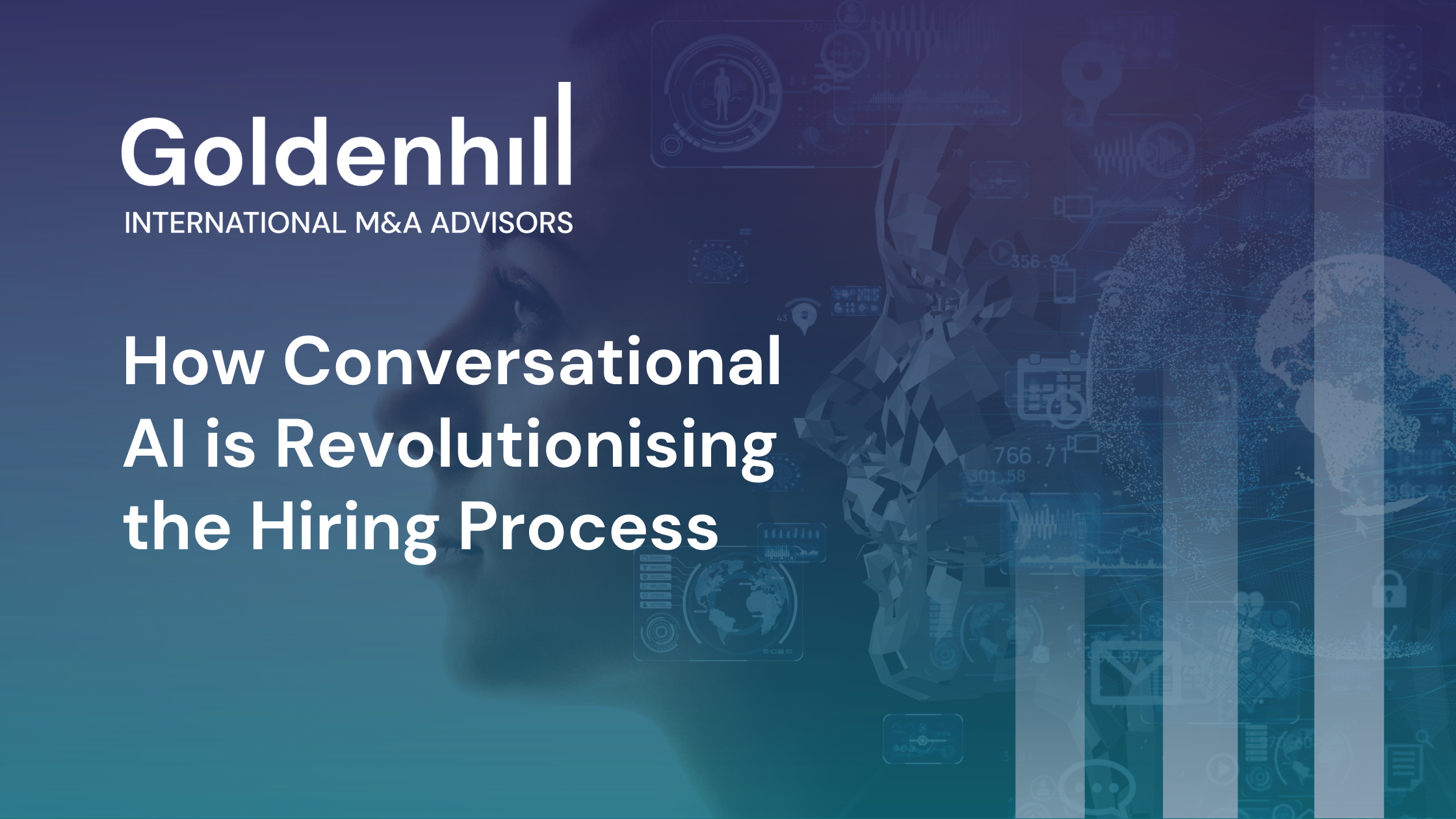 How Conversational AI is Revolutionising the Hiring Process
Advancements in Artificial Intelligence (AI) have become one of the most important innovations in HR and business in recent years. Many technology vendors either have already or are now in the process of adopting OpenAI's GPT-4, a conversational AI assistant tool which is set to revolutionise the hiring process.
As vendors like SeekOut Assist, Beamery and Eightfold, who recently launched their own intelligent interfaces, like Copilots for HR and TalentGPT, others will soon follow and will become a growing trend within the HR technology industry.
This article will explore the role of conversational AI platforms, which use AI and Natural Language Processing (NLP) technologies to create automated interactions, and the ways in which such platforms are revolutionising the hiring process.
The Rise of Conversational AI in Recruitment
One of the main drivers behind the adoption of conversational AI, which focuses on simulating human-like conversations through chatbots and virtual assistants, is its ability to provide round-the-clock engagement with candidates. In the recruitment domain, conversational AI platforms have become invaluable tools for automating tasks, delivering personalised experiences for candidates, and improving overall recruitment efficiency.
These platforms can generate recruitment marketing content, answer routine questions from candidates, conduct initial screening interviews, and assist recruitment teams by generating contextualized content to use in their communications with candidates. By automating repetitive tasks and leveraging AI-driven analytics, recruiters can focus on strategic decision-making and building meaningful connections with candidates.
The Age of Superhuman Recruiting
The introduction of advanced AI tools within the HR Technology industry has led to a new age of superhuman recruiting. One of the leaders bringing in changes to the recruitment process is SeekOut Assist; a powerful talent intelligence platform, which is providing recruiters and HR leaders with one of the most instant on uses of GPT, as part of the recruitment process.
Following in SeekOut Assist's footsteps is global leader in talent lifecycle management, Beamery who recently announced the launch of TalentGPT, a multi-featured generative AI f product for recruiters. These tools leverage proprietary AI and OpenAI's GPT-4 to create job descriptions using prompts, examine a company's candidate base and generate conversations between a HR manager and a candidate.
The Growth of the Conversational AI Market
According to Future Market Insights, the global conversational AI market is expected to grow to revenue of US $47.6 billion at a CAGR of 17.3% by the forecast period of 2033, with both small and medium-sized enterprises exhibiting significant demand within the industry.
The growth is being driven by the increasing adoption of Omni channel deployment techniques and the low cost of Chatbot applications, such as GPT-4. Recently, AI-enabled hiring interview intelligence platform, HireLogic, secured $6m Series A funding to bring conversational analytics to the talent acquisition market. HireLogic can optionally auto-generate smart questions for any position, leveraging a combination of OpenAi (GPT-3) and HireLogic Capabilities.
In this fast-paced landscape collaboration and consolidation will accelerate innovation, spur further advancements, and amplify the impact of conversational AI. As different organisations combine their expertise, resources, and technological capabilities, they are poised to create even more sophisticated and versatile conversational AI systems.
Philip Albright, M&A Advisor at Goldenhill International M&A Advisors says:
"As this industry continues to grow and mature, companies are recognising the value of integrating conversational AI solutions into their existing frameworks, unlocking new possibilities, and enhancing the recruitment experience. Companies that have successfully implemented these technologies into their product suite will enjoy enhanced valuations from investors and acquirers."
Book an M&A Consultation
Are you interested in exploring the potential of mergers and acquisitions (M&A) in the recruitment technology space, specifically in the areas of integrating conversational AI into applicant tracking systems (ATS), enhancing talent acquisition platforms with AI capabilities, or expanding AI-driven candidate assessment?
Our team of experts is well-versed in the latest trends and developments in M&A within the recruitment industry. We can provide valuable insights and guidance to help you navigate the M&A landscape, identify strategic opportunities, and execute successful transactions that align with your business objectives.
Contact us today to schedule your consultation and embark on a journey of growth and success in the dynamic world of recruitment technology M&A.
Author: Philip Albright
Partner
Highly-experienced M&A advisor with a particular emphasis in HR Technology (HRTech) and the Human Capital Management sector globally; assignments range from working with leading SaaS businesses in HRTech as well as continuing to advise traditional recruitment and staffing firms.
In my career spanning more than 25 years, I have advised on Workforce Solutions sector M&A transactions in over 30 countries throughout the world. I work with both buyers and sellers of businesses within these fields.
Additionally, I have a strong personal interest in the related fields of data science, machine-learning and Artificial Intelligence. I also work closely alongside the ESG M&A team and assist the team with M&A deals within the ESG sector.
If you are an owner or senior executive of a HR-or ESG-related business interested to discuss how M&A could help you accomplish your objectives – please get in touch.