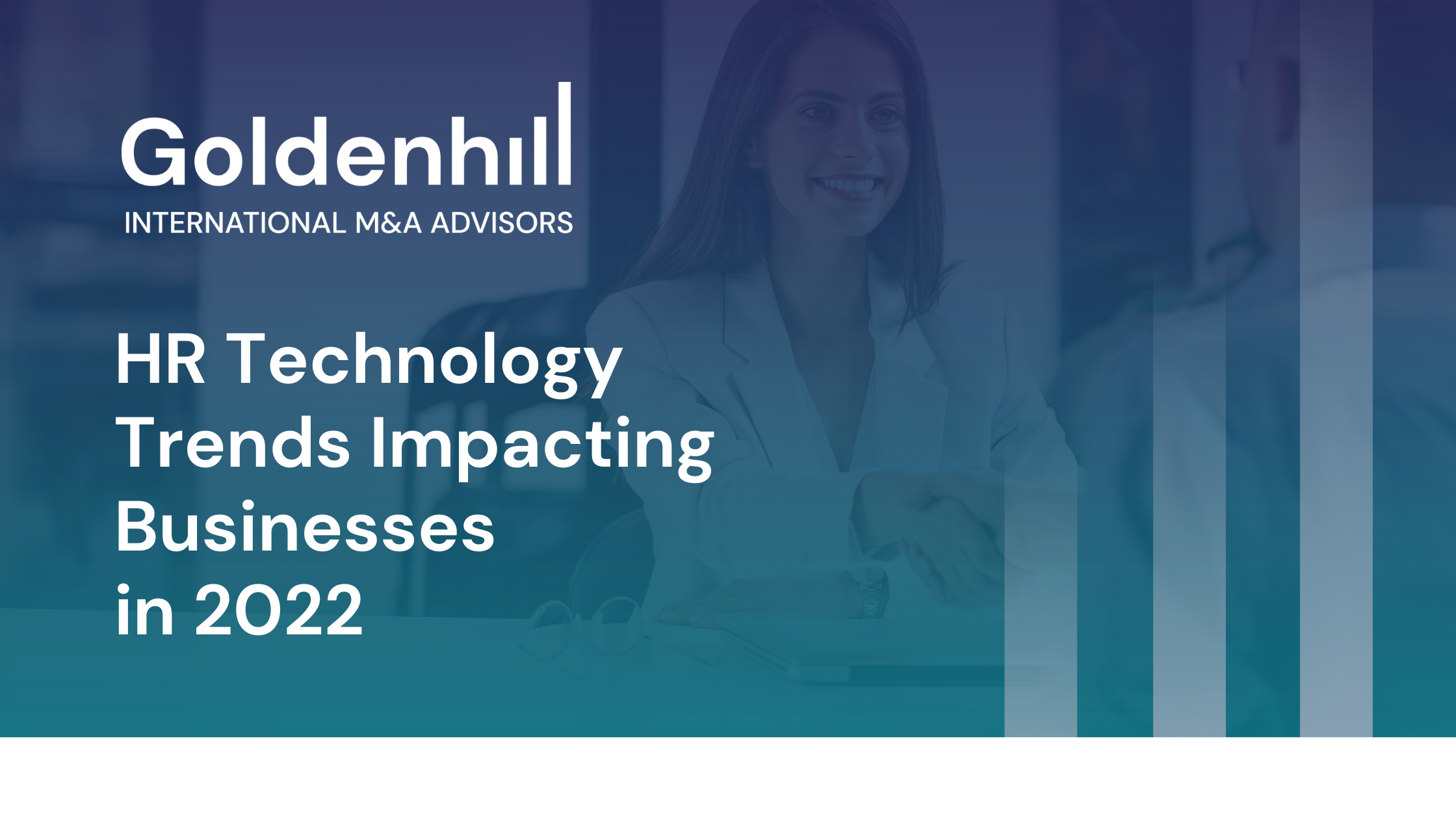 HR Technology Trends Impacting Businesses in 2022
With the first quarter of 2022 closing, the new world of work has never been more apparent. After years of organisations reacting to the effects of the pandemic, the normalcy that was originally expected to return, has not, but instead has given way to an adaptive, hybrid, and technologically advanced era for businesses and how they operate.
Additionally, as unemployment rates reach record lows and job vacancies hit record highs – 1.318 million in the UK – many employers are facing the struggles associated with the labour shortage and are implementing technological capabilities to tackle this issue and improve employee retention.
As a result, 4 major trends have emerged in the industry:
Incorporating Belonging into Diversity, Equity and Inclusion (DE&I)
The focus on Diversity, Equity and Inclusion (DE&I) has increased rapidly over the past few years, but it is no longer enough to just consider this, without incorporating belonging. With this new focus, organisations are increasingly prioritising DEI&B to ensure employees feel acknowledged for their work and contributions, instead of just implementing inclusivity initiatives.
This concept boosts retention, productivity, innovation and team dynamics within the workplace. Staff are also more likely to feel engaged and motivated as a result, in turn maximising opportunities for both employer and employee. According to research from Qualtrics, only 20% of employees who feel they don't belong are engaged versus 91% of those who feel they do. Research also found that 40% of respondents with a strong sense of belonging rarely think about looking for a job elsewhere, versus 5% of respondents with a low sense of belonging.
Utilising technology to elevate hybrid working
With full time migration to offices unlikely to occur ever again, and hybrid working being embraced globally, organisations are now shifting their focus to technologies that elevate this way of working, support employee-collaboration and develop smarter management solutions.
This drastic change in how we work, means steps must be taken to ensure hybrid work is productive and engaging and not just a policy or perk. Additionally, failing to offer flexible work arrangements risk an organisation's hiring, employee engagement, performance, wellbeing and retention strategies.
Leveraging technologies for hyper-automation
The post-pandemic world has seen the expansion of hyper-automation, allowing teams to perform quicker and more efficiently. With remote work demanding higher digital collaboration, organisations are implementing technologies to optimise the processes that HR teams engage with throughout the workday.
Hyper-automation can increase workforce competence by reducing manual work. Employee upskilling can also be improved as non-technical employees no longer need to depend on IT, meaning any business user can become an automation leader within their department. Moreover, productivity will be increased by enabling robots and people to automate the more complex and end-to-end business process from the basic process.
This orchestrated use of multiple technologies such as Artificial Intelligence (AI), Machine Learning, Robotic Process Automation (RPA) and other decision, process and task automation tools, can be utilised, allowing HR leaders to fast-track and identify, vet and automate as many business processes as possible.
Data literacy is imperative today
As a result of the rapid pace of technological development, and the hybrid-working model, building a data-literate workforce is now more important now than ever.
The level of basic data literacy skills among the general HR population (excluding people analytics professionals) is one of the single greatest predictors of an organisation's people analytics maturity. Benefits such as growth, operational efficiency, and cultural transformation can all be derived from having a data literate workforce. Organisations using people analytics to support HR functions and business decisions see an 82 per cent higher-than-average profit over three years than their low-maturity counterparts.
But, with the growing amount of data across organisations – productivity metrics, survey results, sales performance and workforce costs, translating it can be a difficult task for HR teams, with 60% of organisation's HR staff not having basic data literacy skills yet.
For additional information on the HRTech sector, and the associated M&A activity, view our reports.
Author: Philip Albright
Partner
Highly-experienced M&A advisor with a particular emphasis in HR Technology (HRTech) and the Human Capital Management sector globally; assignments range from working with leading SaaS businesses in HRTech as well as continuing to advise traditional recruitment and staffing firms.
In my career spanning more than 25 years, I have advised on Workforce Solutions sector M&A transactions in over 30 countries throughout the world. I work with both buyers and sellers of businesses within these fields.
Additionally, I have a strong personal interest in the related fields of data science, machine-learning and Artificial Intelligence. I also work closely alongside the ESG M&A team and assist the team with M&A deals within the ESG sector.
If you are an owner or senior executive of a HR-or ESG-related business interested to discuss how M&A could help you accomplish your objectives – please get in touch.