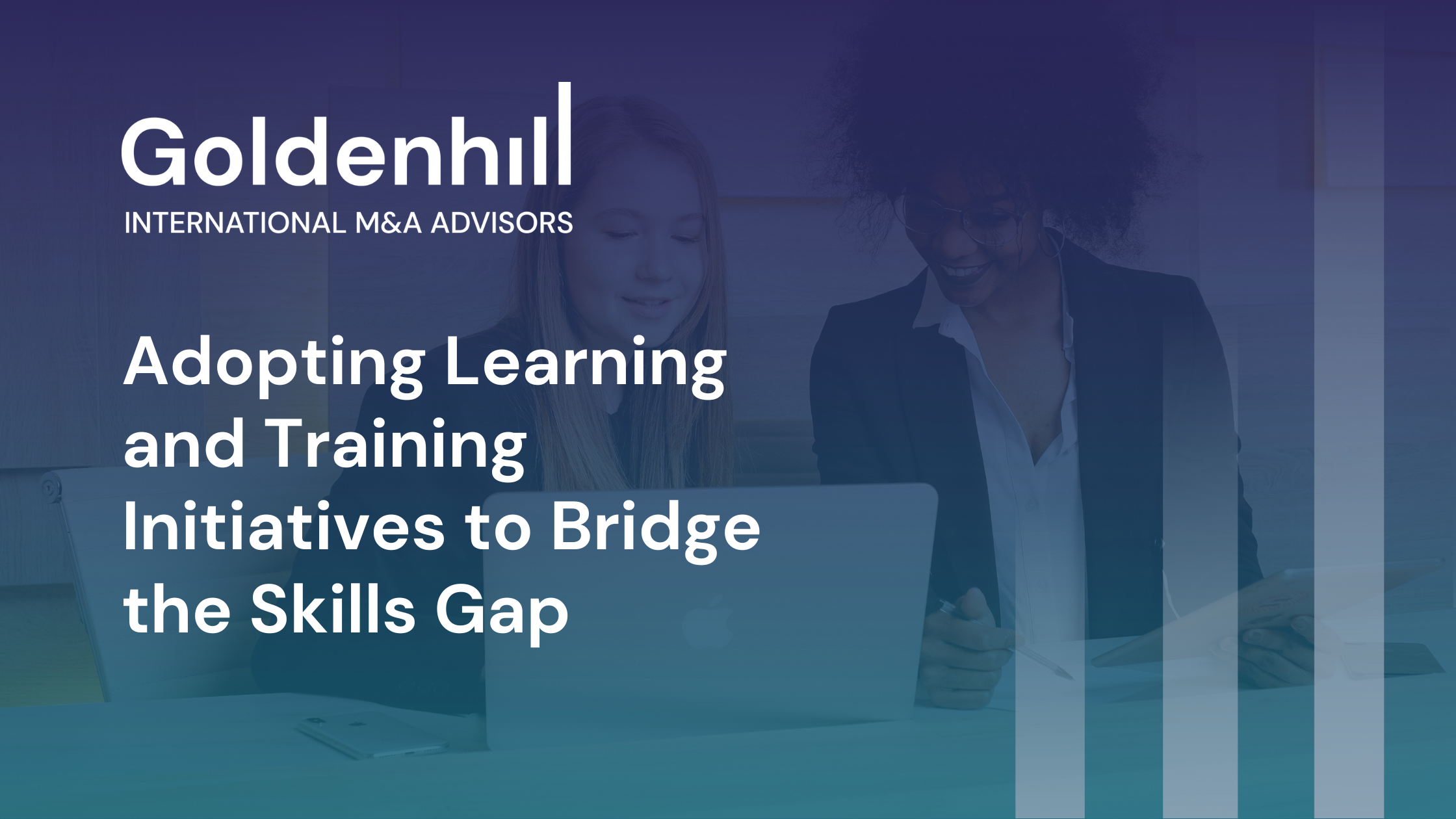 Adopting Learning and Training Initiatives to Bridge the Skills Gap
Following the new responsibilities driven by automation, the rapid pace of technological development, and the dynamic shift in workforce priorities post-pandemic, the skills gap is now more prominent than ever. As a result, organisations are increasingly developing learning and training initiatives to bridge this increasing gap, whilst also developing, motivating and retaining top talent.
According to a study by McKinsey & Company, 87% of companies worldwide are aware that they either already have a skills gap or will have one within the next few years, and employee expectations and workplace priorities have changed. With millennials now forming the largest generation in the workforce but being the least engaged and most likely to change jobs, organisations need to implement learning and training initiatives in order to remain competitive and engaging.
Creating a high-performance workforce also allows companies to achieve their objectives and meet the increasing demands within business. Initiatives such as a strategic workforce education programme can be used to design and develop a workforce by aligning people, work and competencies with business strategies and objectives.
In addition, technologies such as Artificial Intelligence (AI), Virtual Reality (VR), and Extended Reality (XR) can also be utilised by creating a realistic and digitised experience where employees can teleport their senses into a computer-generated world. Despite AR and VR being relatively nascent technology, the adoption of this technology across companies is growing in popularity due to the benefits it can provide.
Moreover, cloud-based learning platforms, such as Learning Management Systems (LMS) and Learning Experience Platforms (LXP), allow for training to be both device and location-agnostic, thus benefiting the hybrid-working model.
M&A transactions within this space include:
TLcom Capital LLP acquired SeamlessHR Limited, who develop and offer human resource technology software, providing recruitment learning management, and human resource information system solutions, including Learning Management System (LMS).
Quadrant Private Equity Pty Limited acquired Seertech Solutions Pty Ltd, who develop cloud-based learning management system (LMS) to streamline learning and compliance processes for organisations worldwide.
Bridgepoint Advisers Limited acquired TicTac Interactive AB, who provide adapted solutions to companies and organisations that want to work with digital learning and e-learning.
For additional information on M&A activity within the HRTech market, download our report here.
Author: Philip Albright
Partner
Highly-experienced M&A advisor with a particular emphasis in HR Technology (HRTech) and the Human Capital Management sector globally; assignments range from working with leading SaaS businesses in HRTech as well as continuing to advise traditional recruitment and staffing firms.
In my career spanning more than 25 years, I have advised on Workforce Solutions sector M&A transactions in over 30 countries throughout the world. I work with both buyers and sellers of businesses within these fields.
Additionally, I have a strong personal interest in the related fields of data science, machine-learning and Artificial Intelligence. I also work closely alongside the ESG M&A team and assist the team with M&A deals within the ESG sector.
If you are an owner or senior executive of a HR-or ESG-related business interested to discuss how M&A could help you accomplish your objectives – please get in touch.