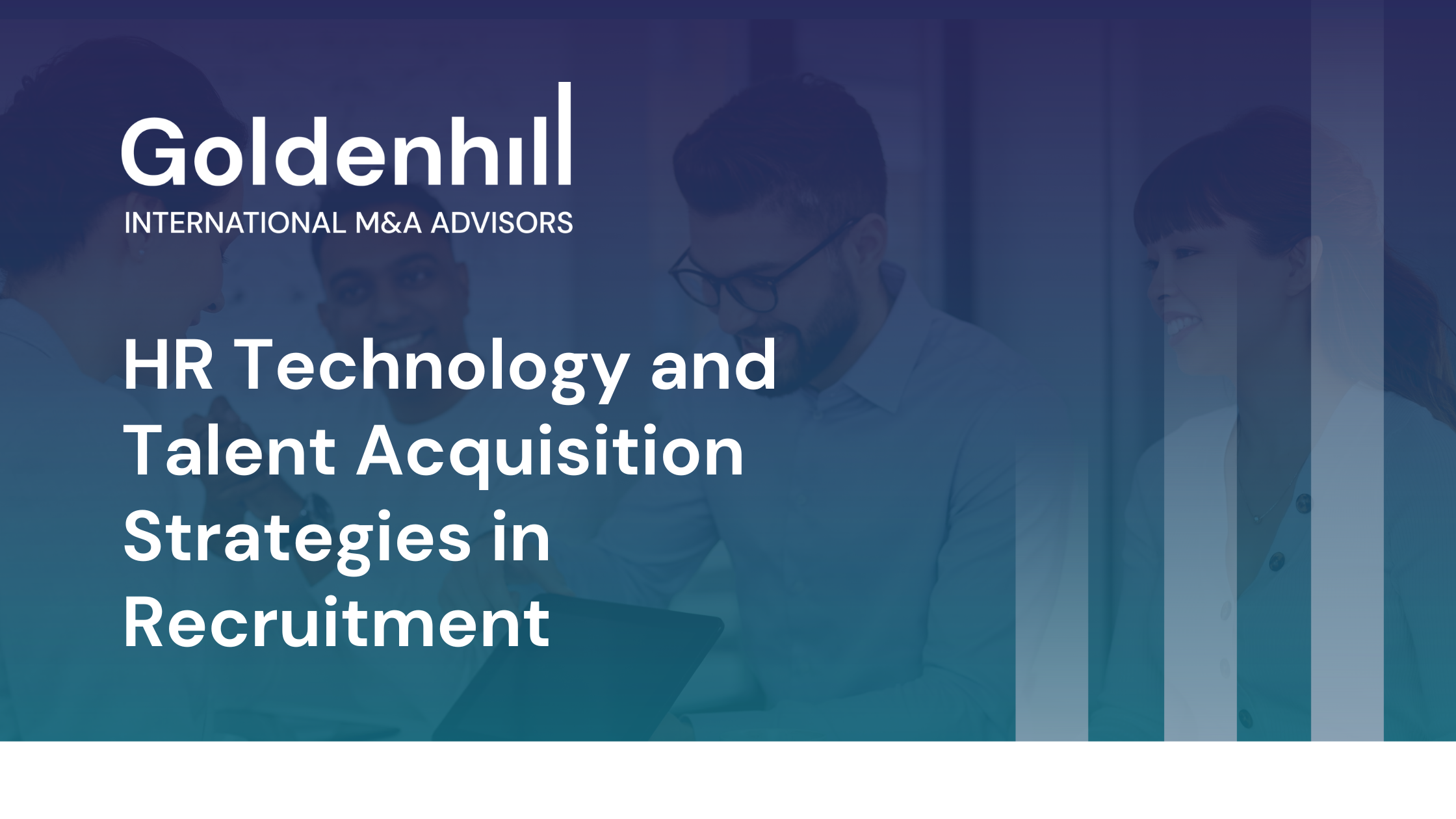 How The Next Generation of HR Technology is Helping Recruiters Build Successful Talent Acquisition Strategies
In the age of 'The Great Resignation' and intense competition for talent, recruiters are gearing up their talent acquisition processes to attract candidates with valuable skillsets from across the globe.
They are doing so by investing in the latest HR Technology, including candidate feedback software, video-interviewing technologies and applicant tracking systems (ATS) that create opportunities for more feedback and development and are thus, driving change in the talent acquisition space.
In this article, we review the different types of HR Technology used to help recruiters build successful talent acquisition strategies while also looking at recent M&A activity within the talent acquisition space.
Examples of HR Technology in the Talent Acquisition Space
Programmatic Job Advertising
According to the HR Technologist, programmatic job advertising platforms, commonly used by recruiters responsible for attracting candidates to apply for jobs, can help businesses push ROI by up to 90%.
These platforms use AI or algorithms to manage the distribution of job ads to different job boards and are a great method for attracting and engaging higher-quality applicants who fit the job specification. They can also be used to streamline and automate all advertising functions, including negotiating with different job listing publishers.
Virtual Reality (VR) and Recruitment
Recruiters are combining virtual reality recruitment methods with skills assessments for a truly immersive on-the-job assessment of a candidate's true talent. As recruiters move away from misleading resumes, a fully immersive skills test can highlight the knowledge necessary for success.
Many employers are now turning to virtual career fairs for finding job candidates significantly reducing the time and costs involved in traditional career fairs. Virtual career fair software provides employers with real-time information and allows candidates to view presentations, attend virtual webinars, download materials, and chat with company representatives.
Conversational AI
96% of HR Managers believe AI can improve talent acquisition and retention significantly and overcome the obstacle of finding the right candidate in high-demand talent pools. AI-based solutions can help reduce bias in the recruitment process, which is critical to an organisation's commitment to diversity and inclusion.
Conversational Al, once used for screening applicants, is now used for interviewing and onboarding. Platforms such as Hiretual and TurboHire utilise AI to help companies hire candidates faster, better, and cheaper.
As seen in our latest HRTech M&A review, only 9% of companies are using AI across talent acquisition, with 22% just starting to and 15% using AI inconsistently, leaving ample room for increased use in the coming months and years.
M&A Activity
In the second quarter of 2022, talent acquisition has been a hot area in M&A, with 44% of announced HRTech deals falling within this sub-category.
Acquisitions in the talent acquisition space include Jump, an AI hiring platform acquired in June 2022. This acquisition has since helped to facilitate the integration of deeptech and AI solutions to Jobandtalent's current platform and allows the business to offer valuable long-term opportunities and better job search technology. Other acquisitions include TalentSpace, an online platform where interactive virtual and hybrid career fairs and hiring events are hosted, which was acquired by Handshake in April 2022.
While Strivr, one of the fastest emerging VR-based immersive learning providers, raised a $30m Series B round led by Georgian Partners in April 2022 to expand adoption of immersive learning to help companies elevate workforce engagement and performance. Find out more about recent HRTech M&A activity here.
Next Steps
Over the next few years, recruiters will solely focus on maintaining high-quality and engaged candidate pools, staying as agile as possible to react quickly and to cultivate a stronger employer brand.
If you are an HR technology company selling software or SaaS to businesses to support their human resources needs, we are the people you need for support with your mergers and acquisitions. Get in contact with one of our M&A Advisors here.
Author: Philip Albright
Partner
Highly-experienced M&A advisor with a particular emphasis in HR Technology (HRTech) and the Human Capital Management sector globally; assignments range from working with leading SaaS businesses in HRTech as well as continuing to advise traditional recruitment and staffing firms.
In my career spanning more than 25 years, I have advised on Workforce Solutions sector M&A transactions in over 30 countries throughout the world. I work with both buyers and sellers of businesses within these fields.
Additionally, I have a strong personal interest in the related fields of data science, machine-learning and Artificial Intelligence. I also work closely alongside the ESG M&A team and assist the team with M&A deals within the ESG sector.
If you are an owner or senior executive of a HR-or ESG-related business interested to discuss how M&A could help you accomplish your objectives – please get in touch.