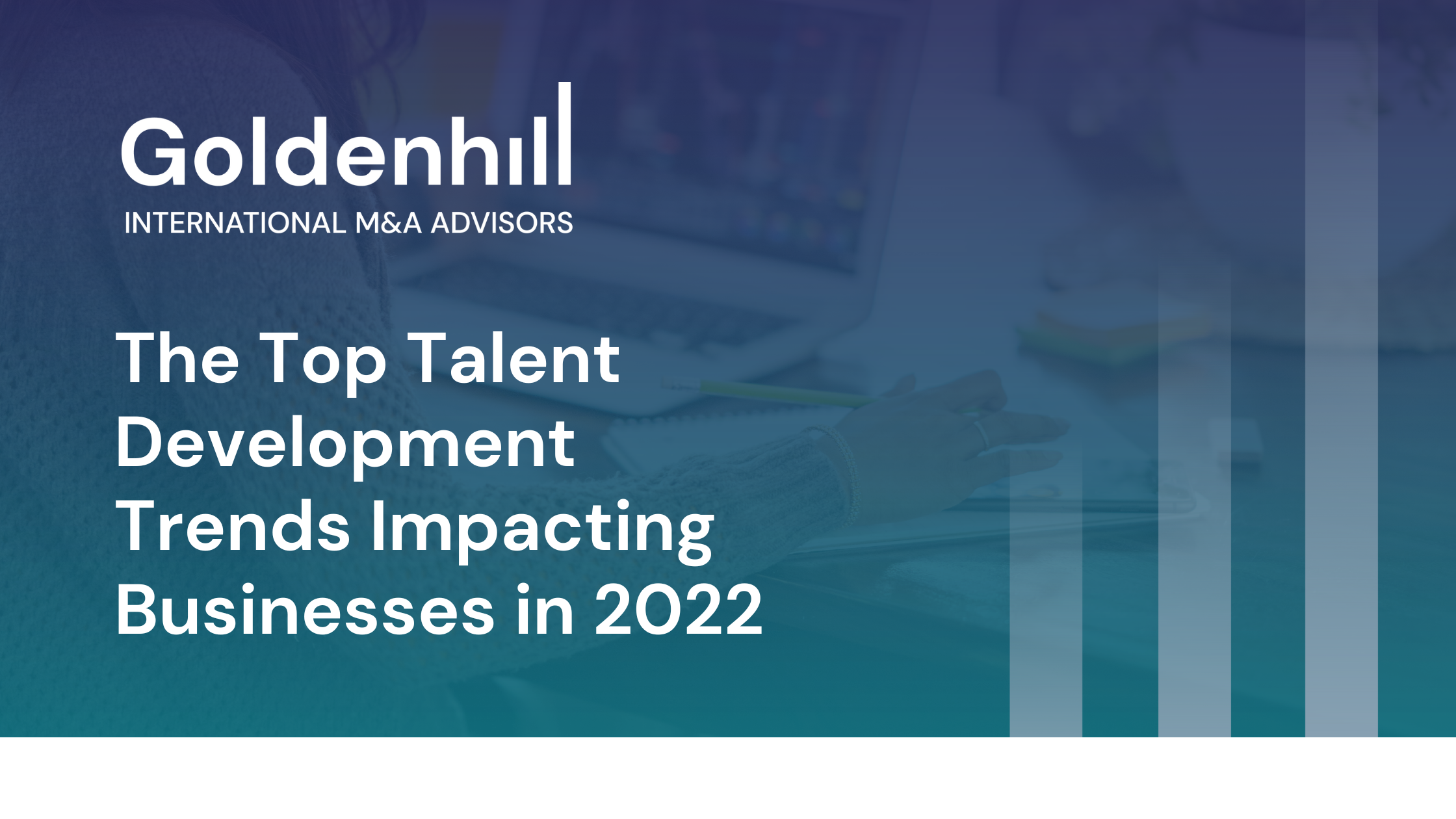 Talent Development Trends Impacting Businesses in 2022
The Talent Development landscape has experienced vast changes over the past year, and this is set to continue, with the rise in popularity of flexible working and with many companies and organisations placing greater emphasis on upskilling and reskilling new and existing talent.
A buoyant global labour market predominantly brought on by COVID-19, has created skills shortages in many markets and thus, led to increased demand for talent intermediaries such as staffing firms, talent platforms and online job advertisers.
Talent Development is more important in today's business landscape than ever before. The power has now shifted from organisations to people with a focus on how employers can attract and retain top talent, by investing in additional learning and training opportunities, engaging internal staff, and improving company culture.
What is Talent Development?
Talent Development is a multi-faceted solution which can be bifurcated into sub-segments including Learning & Training, Employee Engagement, Career Management and Culture & Wellbeing.
With the cost of replacing talent ranging from 30%-200% of a person's salary, turnover rates are a serious obstacle with the retention of talent being paramount for organisations to tackle.
By providing training and development opportunities, employees feel challenged to grow, fuelling both job satisfaction and engagement. Additionally, a focus on Diversity, Equity and Inclusion (DEI) heightens trust in the workplace, leading to an increase in engagement and retention.
Below we outline several key trends that have emerged in the Talent Development industry and are impacting many businesses as we speak:
The Adoption of Learning and Training Initiatives
The adoption of learning and training initiatives is being used to bridge the skills gap, which is now more prominent than ever. Steps to reduce the gap must be taken by employers to respond to the increasing demands within business.
Maximising Employee Engagement
Maximising employee engagement continues to be high on company's agendas as a result on 'The Great Resignation' still ongoing, and the competition for talent being fiercer than ever. With engagement levels correlating to retention, this focus is more crucial than ever for HR leaders to observe and improve.
Leveraging People Analytics for Career Management
Leveraging people analytics for career management is adding to the growing amount of learning and development data available, allowing for the redeployment of skills, and the utilisation of data to meet career goals.
Improving and Building on Company Culture
Company culture continues to be a major area for companies to observe, as businesses move towards the idea of a personalised learning culture, offering employees a greater autonomy over their own development to increase productivity, engagement, and retention rates.
Recent M&A Activity
As we approach the second half of 2022, the demand for talent remains strong. According to a recent study, 47% of executives say pursuing corporate M&As, joint ventures and alliances is their top growth driver in 2022. In the first half of 2022, talent attraction was a hot area in M&A, with 44% of identified deals in this space, followed by talent development and workforce management, representing 25% and 13% of the total deal volume, respectively, as shown in our latest M&A review.
By acquiring new capabilities including tech processes and skilled talent, many organisations are now expanding their population of talent and driving digital transformation. Acquisitions in the talent development space include Jump, an AI hiring platform. This acquisition has facilitated the integration of deeptech and AI solutions to Jobandtalent's current platform, therefore allowing their business to offer valuable long-term opportunities and better job search technology.
While EduBrite, Careercake and Pellcomp (Trinity Software Limited) were all recently acquired by leading e-learning solutions providers such as LinkedIn, SocialTalent and Pave, showcasing the increasing demand for personalized e-learning experiences.
Next Steps
We predict a continued demand for various types of talent acquisition technology as organisations look for automation efficiencies and ways to attract and retain top talent. It is therefore without question that designing world-class talent development processes is the key to ensuring your company thrives in a post-pandemic landscape.
For additional information on the Talent Development sector and the associated M&A activity view our latest HRTech Report here. Alternatively, speak to one of our expert HRTech advisors here.
Author: Philip Albright
Partner
Highly-experienced M&A advisor with a particular emphasis in HR Technology (HRTech) and the Human Capital Management sector globally; assignments range from working with leading SaaS businesses in HRTech as well as continuing to advise traditional recruitment and staffing firms.
In my career spanning more than 25 years, I have advised on Workforce Solutions sector M&A transactions in over 30 countries throughout the world. I work with both buyers and sellers of businesses within these fields.
Additionally, I have a strong personal interest in the related fields of data science, machine-learning and Artificial Intelligence. I also work closely alongside the ESG M&A team and assist the team with M&A deals within the ESG sector.
If you are an owner or senior executive of a HR-or ESG-related business interested to discuss how M&A could help you accomplish your objectives – please get in touch.